SUBSCRIBE NOW!
Getting Started with ZiffTalk Click-to-Call Involves:
* No Cost, Zero Risk & 5-Minute of Setup Time
* Greater Sales, Better Tracking & More Conversions
QUESTIONS ?

QUESTIONS ?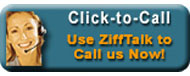 Company
SPG Solutions - Changing the Way Business Communicates
SPG Solutions is committed to closing the online-to-offline loop in lead generation and conversion. As the pioneer in Internet-to-telephone call connection, tracking, reporting and financial accounting technology, SPG develops and markets a new generation of application platforms linking the Internet and Telephone to improve business revenue across the Web.
SPG currently operates groundbreaking performance-based ASP-model voice commerce applications: ZiffTalk and Click4Advisor. These applications have multiple patents and are founded on SPG's core Internet-to-telephone call tracking, reporting and transaction technologies.
Founded in 2001, SPG serves millions of voice commerce minutes annually and supports over 100,000 ZiffTalk and Clik4Advisor clients worldwide. SPG is an independent, profitable, privately owned company with top management coming from leading software companies Peoplesoft and Oracle. Interested investors, please email
here
.
Flagship Click-to-Call Call Connection and Tracking Service Pioneering application that brought sophisticated Internet-to-telephone web visitor conversion technology into a hosted ASP-model, ZiffTalk's innovation made 'click-for-call' service affordable for all online businesses. With new clients signing up daily, ZiffTalk is the largest and most reliable Click-to-Call service available helping businesses convert online visitors into clients in a broad spectrum of industries including: hospitality, real estate, finance, online retail, legal, education, b2b services, b2c services, industrial products, and telecom and Internet services. Affordable enough for Mom & Pops, Robust enough for Fortune 500.
Call Connection-Based Advice Enabling, Transacting & Accounting platform World's leading platform enabling Advisors to establish and manage an Internet-Telephone integrated Advice business. Turnkey solution record transactions and manage accounting functions in real-time. Click4Advisor's patent-pending technology and platform include pioneering features such as availability and appointment scheduling, callback request and caller queuing, promotion creation and tracking tools. Tens of thousands of Advisors and Clients agree it's the most powerful and user-friendly platform available.