SUBSCRIBE NOW!
Getting Started with ZiffTalk Click-to-Call Involves:
* No Cost, Zero Risk & 5-Minute of Setup Time
* Greater Sales, Better Tracking & More Conversions
QUESTIONS ?

QUESTIONS ?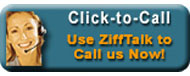 Management
SPG Solutions - Changing the Way Business Communicates
SPG Solutions is a privately held, completely self-funded company based in Pleasanton, California. Management has extensive experience in developing and bringing to market ASP-model software applications and Internet-to-telephone integration technologies, while working in both Fortune 500 company environments and inside fast-paced Internet start-ups. At SPG, management has been focused on developing and marketing application platforms that link the Internet and the telephone to improve business revenue across the Web. By connecting online and offline client-business interactions and providing full tracking and transaction capabilities, SPG's platforms are empowering businesses across the Internet as our 6,000+ client base testifies to.
Gopesh Kumar - President & CEO
As founder, CEO and president of SPG Solutions, Gopesh has led all aspects of the creation of the ZiffLeads, Click4Advisor, and ZiffTalk services from concept through development to launch. Gopesh brings his substantial executive management experience, technical expertise and ASP thought leadership to SPG. Prior to SPG, Gopesh was founder and CEO of a provider of global IT consulting, Offshore Call Center and Outsourcing services. Before this, Gopesh held executive positions at software heavyweights Peoplesoft and Oracle. At Peoplesoft, Gopesh was VP of professional services of Peoplesoft eCenter where he developed, launched and implemented Peoplesoft's ASP services for ERP and CRM. With Oracle, Gopesh managed numerous global implementation projects and consulting engagements for high profile customers such as Cisco Systems, Sun Microsystems, Symantec and Applied Materials. Gopesh has Masters degrees in both Computer Science and Physics.